Creating your own Fortune Telling & Divination Systems to stand out from the others
Among many other topics relating to Fortune Telling, one of the subjects I'll be discussing in depth at my 1 day course in Rochdale is how to stand out from the crowd, and create your own unique systems for divination.
I know from years of experience that, when given an option, many members of the public will often choose a traditional reading with Tarot, Angel Cards, perhaps Runes, etc. And there is absolutely nothing wrong with that.
But what happens when you need something different? Something that makes you stand out from all the other readers at an MBS event? Or you are asked by the client at a trade show to offer something "different from the usual", or with a particular theme? It has happened to me a few times now. At the very early stages of my journey into professional reading I spent good money on stands at various fairs, turned up with my cards, and found that it appeared I was offering the same as everyone else. There can be a lot of competition at these events, and that means that all the readers are chasing the same money.
By offering something unique at an MBS fair, along with the traditional options of tarot cards, Runes etc, you will stand out from the crowd. It will give you an edge on the rest of the readers. Yes, most members of the public will still choose a traditional system for their reading, but you will get far more attention when you advertise something unique and quirky… and that converts!
Over the years I have also been asked by Trade Show organisers and exhibitors to provide something alternative, and themed to their event or product. It's fair to say that most readers wouldn't take these jobs on, and would struggle to come up with something new. Those that did would probably just turn up with a themed Tarot deck! But if the client wants something alternative, I'm more than happy to work on it.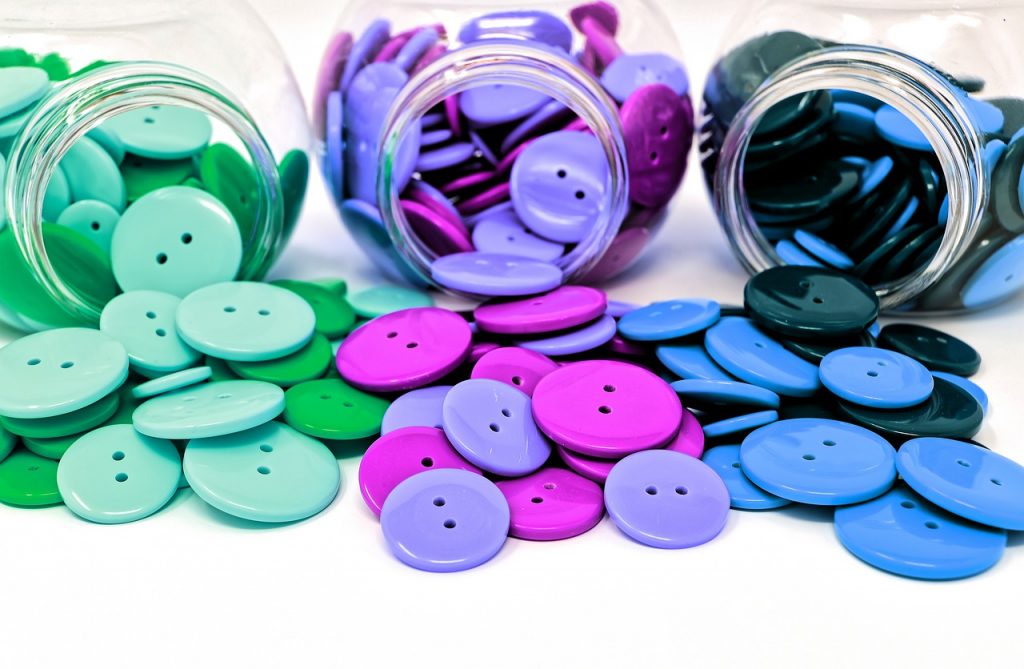 Last night I set myself a challenge: to create two brand new, never before seen, divination systems using simple objects, each with a theme. Both of these will be revealed at The Secrets of Fortune Telling, for Fun & Profit, as examples of how simple it is to create something different. I've intentionally chosen themes that aren't too crazy, are easily created, and can be read accurately without much effort. Best of all, both these systems could be perceived as genuinely old systems, and do not look like they have been created last night.
It's relatively simple for me to create new systems to teach you… and on the day I will be teaching you how to create your own unique systems… but I've decided to "up the ante"…
If you are coming to The Secrets of Fortune Telling, for Fun & Profit Course in Rochdale on Sunday 8th March, I'd like YOU to challenge me!
Bring along a handful of items… and together we will create a unique divination system with them, just to prove how easy it can be!
I'm looking for a collection of 10-50 similar items. For ease, it would be great if they aren't too large, and perhaps have some differences between them. It might be household items, something you use in a hobby, at work, or something your family works with. Suitable items would include a collection of old buttons, some office paper clips or even a handful of nuts and bolts, but the choice is yours. Please don't bring anything that could hurt me or you, or is likely to create a mess!
This isn't just about creating new systems with anything and everything, it's about keeping clients happy, standing out from the crowd, and marketing with a USP.
The Secrets of Fortune Telling for Fun & Profit is a fun, 1 day intensive training course for anyone who wants to learn how to become a successful reader of Tarot Cards, Palmistry, Numerology and much more.
Date & Times: Sunday 8th March 2020, 9.30am – 5.30pm
Location: Rochdale, Greater Manchester
Tickets for The Secrets of Fortune Telling for Fun & Profit can be purchased through Eventbrite: