Gift Shop
Whether you are a professional Fortune Teller, or just getting into reading Tarot Cards for family and friends, these items will certainly add something to your home…
We have sourced some of the best items of clothing, accessories and home decor that are related to fortune telling and tarot cards!
And of course, they make great gifts for the Fortune Teller in your life.
Tarot Card Calendars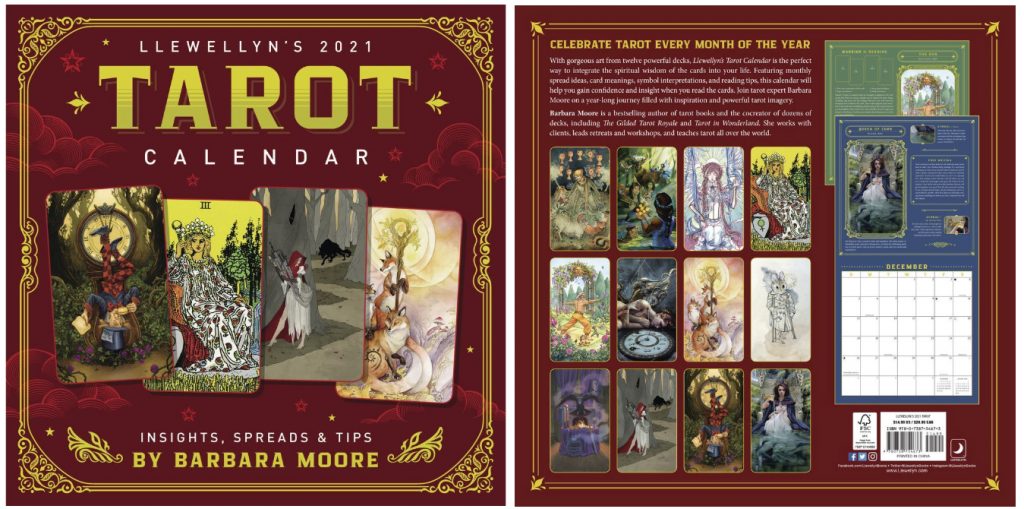 Tarot Card Calendars at Calendars.com
Astrological, Star & Sun Sign Calendars

Astrology Calendars at Calendars.com
Witches' Calendar

The perfect calendar for Witches and Pagans – packed with astrological data, Witches' holidays, magical wisdom, rituals, spells, and helpful tips for a magical life, this beautiful wall calendar is ideal for any space that's frequented by magical people. Each month features gorgeous, original artwork by Jennifer Hewitson, as well as an article or spell that is sure to inspire. In October, Blue Moon lore helps you build the energy of anticipation. Work an incubation ritual at the New Year to usher in something new. Use tarot cards to select a Lord of Misrule at a party. The passage of time is sacred to the Witch, and this calendar is a charming way to stay connected to this most primal energy.
Witches' Calendar at Calendars.com
Tarot Wall Art
Tarot Card Stationary
Tarot Card Home Wares
Tarot Card Clothing