Readings
As well as providing free daily mini-readings on his popular TikTok Channel, Dr Harrizon is consulted on a daily basis for longer and more in-depth Tarot Card readings on a wide range of subjects including love and romance, home and family life, and career opportunities. If you would like to book a personal one-to-one reading with him, select the reading from below. Recorded readings are uploaded with an unlisted YouTube link that will usually be emailed to you within 24 hours.
Eight Card Reading
(Recorded)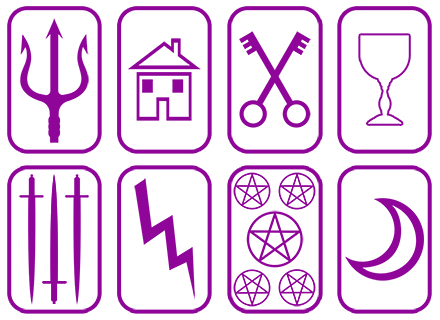 Currently our most popular requested reading.
Using Dr Harrizon's very own 8 card spread, taught on his professional courses, this reading is far more in depth than a three card reading, and covers a wide range of areas of your life.
If there are particular areas or issues you want to your reading to concentrate on, please give details in your application.
Typical Turnaround 24-48 hours
Price: £30
Eight Card Reading
(Live on Zoom)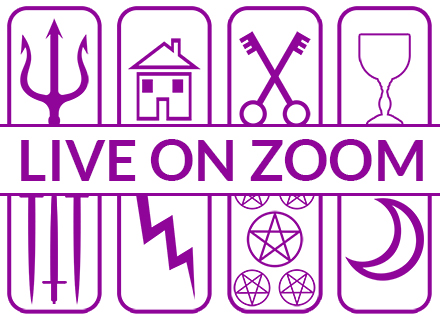 Similar to our Recorded Eight Card Reading, but live on Zoom.
Due to his busy schedule, Dr Harrizon is only available for a small number of live Zoom readings each week, and these are strictly by appointment, and at limited times.
Price: £50
12 Month Reading for 2021
(Recorded)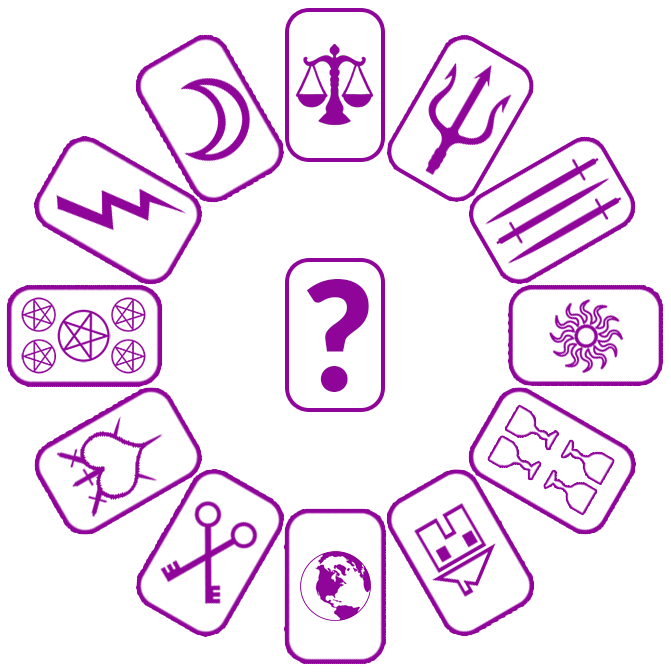 An in-depth reading looking at the next 12 months, month by month.
A very popular spread for December and early January every year.
Only £50
Terms & Conditions
Turnaround Time: We aim to record and upload your reading within 24 hours of receiving payment. Sometimes, due to prior commitments, or an exceptionally busy day of readings, this may not be possible. On these rare occasions, we will do everything possible to get you your reading uploaded within 48 hours, or advise you of the expected delay, by email, or on this page. All readings are made in the order received, and we are committed to providing the best quality reading and recording possible.
Uploaded videos: Your video will be uploaded to our YouTube account as a private video, and the link emailed to you. We will only email the link to the email address used to purchase the reading. It is your responsibility to ensure that you can access emails at this address. Your video will remain on our account for a minimum of 30 days. We reserve the right to remove the video from our account after this time. In certain circumstances, we will consider sharing your video with our academy students for training purposes. This will only be done after 30 days has passed, and if the video / link doesn't contain any information that could clearly identify you (except for a first name). If you do not wish for your video to be used for training purposes, please email us within 30 days of payment, including your full name, and where possible the private link to your video.
Payments and Refunds: Your payment, processed with PayPal, is to cover the time of your reader and the associated expenses of conducting the reading, recording, uploading the video etc. As detailed in our training courses, all readings are conducted as ethically as possible, and we cannot be responsible or liable for the content of any reading or interpretation of a single card, or cards. Your reader is not qualified to discuss health matters, and any concerns regarding any medical issues should be discussed with your GP or similar health-care professional. Similarly we will not respond to requests for winning lotto numbers, sports match scores etc. If we feel your requests are unfair, absurd, or dangerous, we reserve the right to provide you with a general reading, or to refund your payment. Please note that any refund that is considered outside of our control will be subject to a deduction of any PayPal fees.
Fortune Telling, The Law, and Intended Purposes: All readings, unless specified otherwise, are conducted within the UK, and should be considered to be for entertainment purposes only, as detailed by the Consumer Protection Act. At no point should any reading be considered to be medical, financial, legal, or other professional advice. Neither this site, it's operator, or the reader can be held responsible for any loss incurred for whatever reason. If the law regarding Fortune Telling and the interpretation of Tarot Cards is different in your locality, it up to you to ensure that your purchase conforms to your local regulations.