About The Academy of Fortune Telling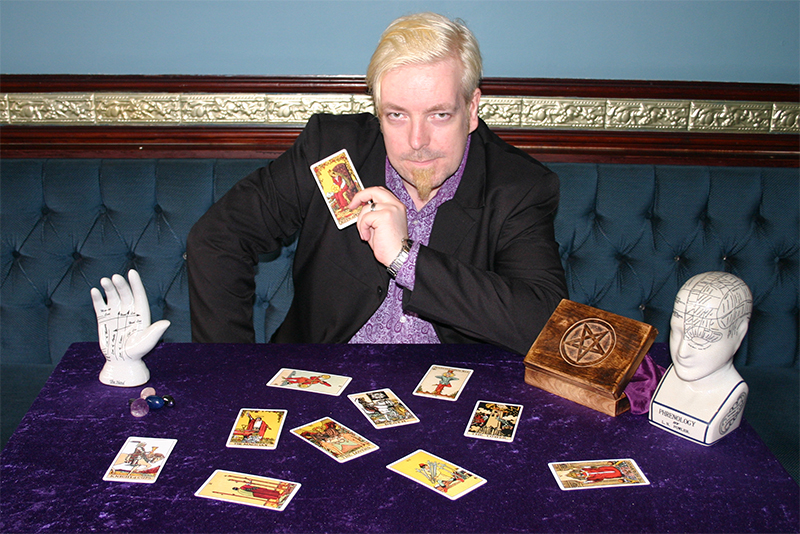 The Principal of The Academy of Fortune Telling is one of only a handful of people worldwide to be awarded an Honorary Doctorate in Divination, and has read the fortunes of thousands of individuals over the years, from trade show attendees, to celebrities, and even a member of the royal family. His psychic activities have accurately predicted major events such as Election Results, the recent World Cup winners, and even the National Lottery results.
Over the years, Dr Harrizon has performed at Football Clubs, major Event Arenas, Corporate Parties and 5 star hotels.
Recently he has began broadcasting daily 1 minute fortune telling readings on the latest social media craze, TikTok, and has a rapidly growing following.