Announcing our Tarot & Fortune Telling Course in Rochdale
We are really excited to announce a new 1 day course in Rochdale – taking place at The Flying Horse Hotel on Sunday 8th March 2020!
Hosted by our very own Dr. Stuart "Harrizon" Cassels, you will learn everything from how to conduct your very first reading, to how to get work as a professional fortune teller.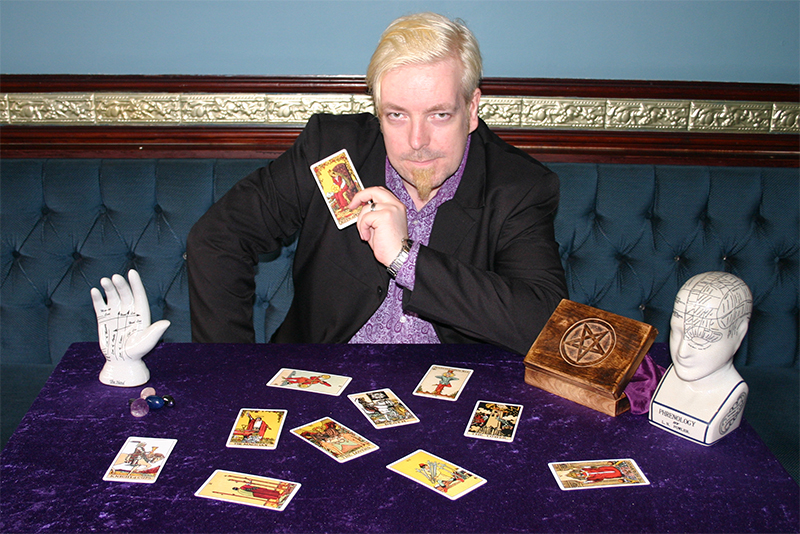 Stuart is a 3rd generation psychic who has read the fortunes of thousands of people around the country and abroad, at major events and the smallest of house parties. He has a "No BS" approach to Fortune Telling, and will be sharing some of his personal views on the "psychic industry" throughout the day.
As with all our events, this promises to be packed full of useful information for everyone – no matter what your current skill level. Many of our students have never picked up a pack of Tarot Cards before in their life, others have dabbled, but perhaps struggled to find a link with the cards, and some students are professional psychics who want to learn more about marketing their business, or find a "Unique Selling Point".
If you own a pack of Tarot Cards, but they are lying on a shelf, or in a drawer, unused and unloved, you are certainly not alone. One of the biggest issues many people struggle with is trying to learn the often quite surreal meanings of 78 cards, as described in the book (or sheet of paper) that accompanies the cards.
But what if we were to tell you that it is possible to learn the meanings of all 78 cards, plus their reverse meanings, in less than 90 minutes?
Impossible?
Well, you'd certainly think so! But we guarantee that it definitely possible. In fact that is exactly what we promise to do on Sunday 8th March in Rochdale – Teach you the meanings of all 78 Tarot Cards in less than an hour and a half!
But we won't stop there!
How about learning the elemental factors of the cards, and how each relates to various astrological signs? Hell, we'll even throw in"The Lazy Man's Guide to Astrology" too!
But what about those times when Tarot Cards aren't available, or for some reason not suitable? Our first suggestion would be to practise the ancient Romany Gypsy art of Cartomancy – Fortune Telling with Playing Cards – and yes, you've guessed it – we'll teach you the meanings of all 52 cards in a pack of playing cards too before the day is done!
So, that's Tarot Cards, Cartomancy, Astrology all in one day…
Surely we couldn't cram any more into a single day?
How do you fancy learning the true art of Palmistry? What about Tea Leaf Reading? The mystical sounding Dendrographology? Or perhaps you'd like to learn Numerology, Sand Reading, Fortune Telling with coins, rocks, dice, or even antique keys and broken bottles?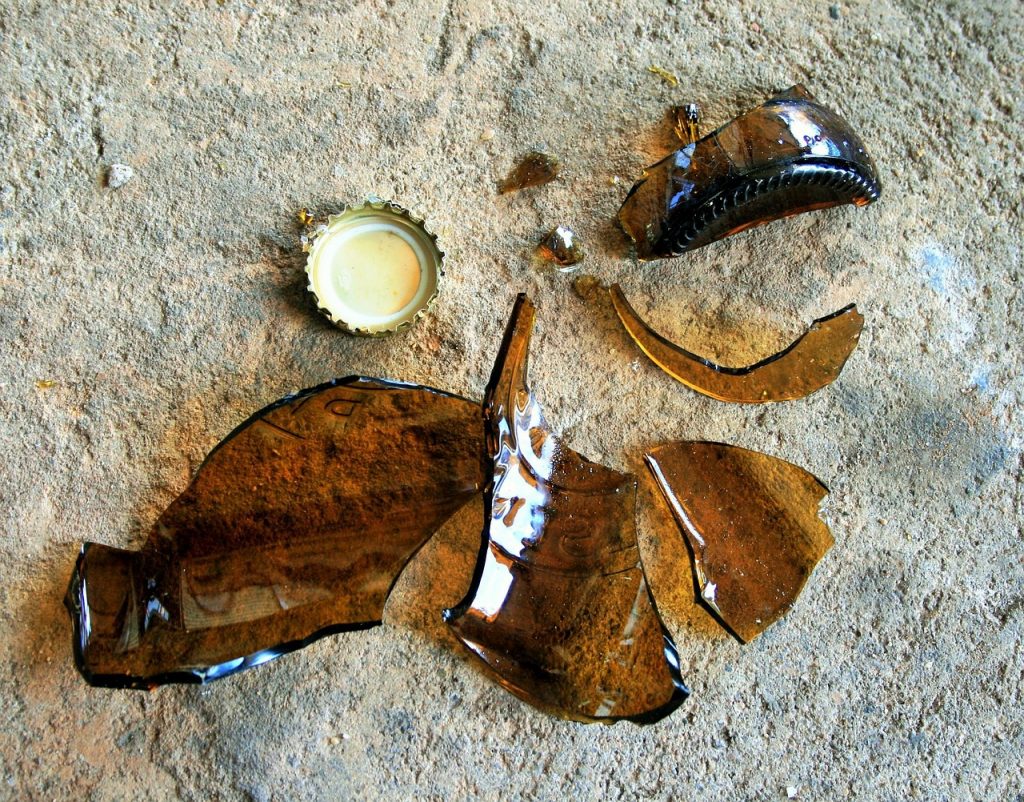 Hold on? Broken bottles? WTF???
OK – you got us… it's doubtful that many (or any) people regularly read fortunes with broken glass bottles… yet! But if you really wanted too, you could, once you have attended The Secrets of Fortune Telling, for Fun & Profit in Rochdale on Sunday 8th March!
The real secret to being a successful fortune teller is being adaptable; utilising whatever is at hand to guide you in your quest. Once you know the various ways to conduct a reading, you can use almost anything!
To book your place on the course click here