Book your Online Reading with Dr. Harrizon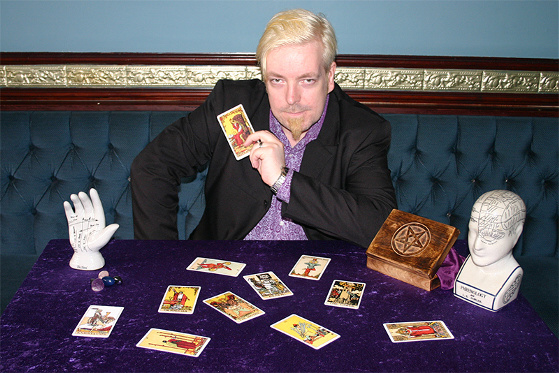 For many years, the only ways to have a reading with Dr. Harrizon were at house parties, large events, or if you were lucky, the occasional private consultation. Harrizon has read the cards of thousands of clients around the world, has been mentioned in the National Press, been seen on TV, and has read the cards of a number of celebrities both in the UK and abroad.
You can now consult Dr. Harrizon with your very own online Tarot Card reading, without even leaving your home!
Online readings are conducted via Zoom at a time and day of your convenience.
We are currently organising an online booking system, but in the meantime, if you would like to book a one-to-one reading, please email us at enquiries@fortunetellingacademy.co.uk for more information, and stating your preferred time and date for a reading.
To avoid disappointment, you should give at least 24 hours notice.
Learn the Tarot – Online Course
You can learn to read the Tarot with our live online courses, or pre-recorded videos from previous live events.
For more information, please send an email to enquiries@fortunetellingacademy.co.uk and one of our staff will be in touch with you!